SERVICES
We are committed to deliver the best service at a fair price.
What We Offer
EP Courier is a proud, dedicated and well established delivery company
Our core service area ranges all of Miami Dade and Broward County. Providing same day service.
For over two decades, we have worked with our customers to develop a customized solution to meet a wide range of delivery needs.

Discover the benefits of our scheduled services to perform routine task.
. Custom Clearance
. In Bond Validations
. Airway Bill Pick-ups
. PQ/Agriculture Airlines Inspections
. Consulate Legalization
. Self-propelled/Vehicle Document Export Validations
. Passenger / Hand Carries Custome Clearance
. Public Notary
. Bills of Lading Pick-ups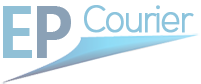 8249 N.W. 36th St. Suite #201
Miami, Florida 33166
Phone: (305) 594-4033
Fax: (305) 594-4039
info@epcourier.com